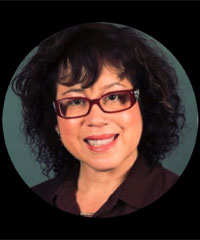 Wanda E. Alverio, RDN is a Registered Dietitian and Certified Diabetes Educator. For the past 10 years she has worked on educating clients on diabetes and other medical diagnosis, and is recognized in the field of nutrition for developing educational programs.
She graduated from the University of Puerto Rico with a bachelor's degree in Nutrition and Dietetics, and then went on to complete a Masters in Public Health from Florida International University.
In her spare time, Wanda enjoys swimming and other physical activities. She is bilingual, fluent in English and Spanish and currently lives in Land O' Lakes, Florida.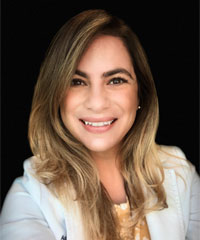 Anay Rodriguez, RDN is a bilingual Registered Dietitian/Nutritionist practicing in Miami, Florida. Since 2014, she has helped clients with a wide range of nutritional needs, from bariatrics and hormonal imbalances, to diabetes and more, resulting in improved overall health. She completed her education at Keiser University and her dietetic internship at Memorial Hospital. With a "food as medicine" approach, her mission has been to reshape the nutritional habits and behaviors of the current generation and prevent the development of chronic illnesses. As a nutrition expert, she has delivered lectures for large corporations including Carnival Cruise Lines and BankUnited, as well as at health fairs, hospitals, and community centers. Anay is fluent in English and Spanish and has written wellness articles that have been featured in Doral Magazine. She has been a member of the Commission of Dietetic Registration since 2014, and is chair of the Board of Directors of the American Healthy Weight Alliance. When she is not traveling the world, you can find her at home creating delicious dishes and hanging out with her pup-Logi.
Norma Penuela-Colón, MS, RD, LD/N
Norma Penuela-Colón, MS, RD, LD/N is a Registered Dietitian/Nutritionist with a B.S. from Pontificia Universidad Javeriana in Bogotá,Colombia, and a M.S. from West Virginia University. She is fluent in English and Spanish and has 17 years of experience working with patients and their families, guiding them in making healthy food choices. She is a firm believer that adequate nutrition is fundamental in the successful treatment of so many illnesses that affect our society today.